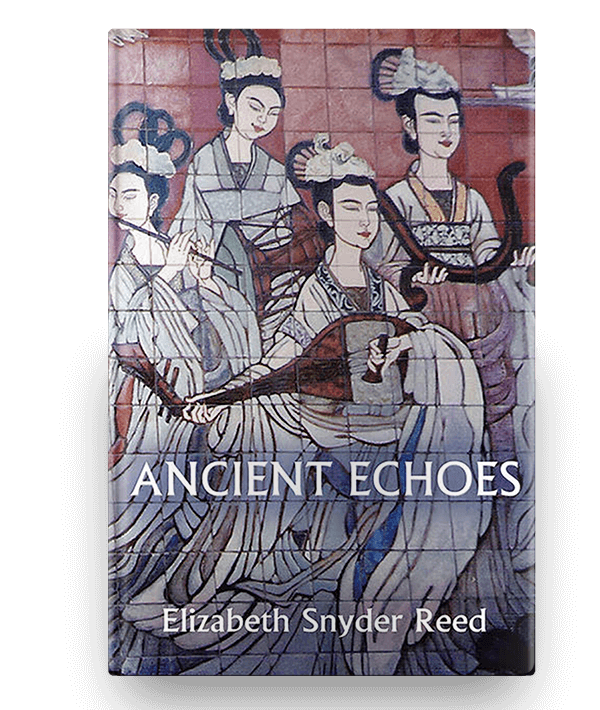 Paperback: 333 pages
Second Edition: February 2023
Publisher: Kick a Pebble Enterprises LLC (June 12, 2013)
Language: English
ISBN: 978-0-9890497-2-6 (Paperback edition)
ISBN: 978-0-9890497-4-0 (Ebook edition)
Product Dimensions: 5.5 x 0.7 x 8.5 inches
Skylar, was an overachieving museum director, whose stressful life was due to the confluence of a divorce, a job opportunity in Japan, and an attractive younger man. Her well-ordered life is nearly up-ended by synchronistic events, deja vu experiences and vivid dreams. Ancient Echoes steps Skylar from a coincidental meeting to a journey of self-discovery and spiritual awakening.
Her previous lives crossing eons of time are revealed to her. She is seen as Greek soldier, advisor to Alexander the Great; the son of a Sultan and a dancer in mystical Java; a Jewess from Galilee, friend of Mary of Magdal, who marries a Roman soldier; a Japanese orphan, raised by Shinto priests; as Lavender Jade, kidnapped in 650AD China; a Mongolian boy, whose family's fate is dealt by the hoards of Genghis Khan; with glimpses of lives in the Scottish Highlands, and the American southern plains. Ancient Echoes considers Skylar's vital essence and the accumulation of characteristics over eons of time.